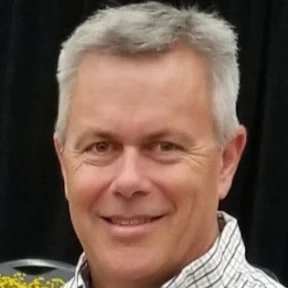 Ted Lilley
New Truck Foam & Operational Trainer

Pierce Sales Representative
Email: TLilley@Haltfire.net
Cell: (248) 830-8893Or contact the Halt Fire main office at (248) 669-0800 to leave a message for Ted.
Ted joined the Halt Fire training staff in 2016 to instruct chassis, pump maintenance and operations for new Pierce apparatus deliveries. As of June 2022, Ted has taught on over 50 departments in operational training from mini pumpers to aerials and industrial foam pumpers. He has also become certified as an instructor by the Renewable Fuels Association and now teaches foam operations classes, specializing the Pierce Husky 3 and Husky 12 foam systems. He has had a passion for teaching Fire Department water supply operations.
Ted is also a career Firefighter/Paramedic with over 28 years of experience in the fire service. He has been involved with the specification and purchase of more than 20 emergency vehicles within and outside of his own department. Those apparatus range from light duty rescue trucks and ambulances to pumpers and pumper tankers. Coming from a suburban/rural fire department, he has made water supply operations his instructional passion.
Throughout his career Ted has become certified as a Technician in many areas of technical rescue including confined space, rope, trench rescue and structural collapse. He was a member of the MABAS 3201 Technical Rescue Team as well as a current member of the Oakland County Incident Management Team.
Ted holds a Bachelor of Science degree in Finance from Oakland University and is a certified Michigan fire instructor.
++++++++++++++++++++++++